ABOUT US
FLAMINIA QUATTROCCHI DESIGN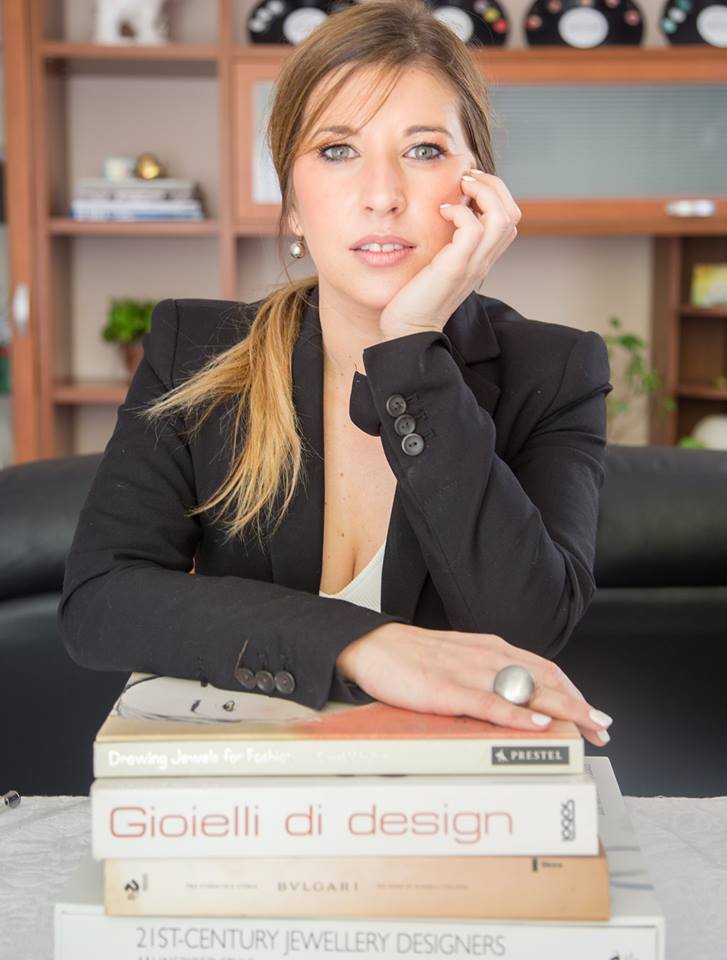 ABOUT US
Passion and love of a young talented Italian jewelry designer
Flaminia was born on the first day of spring 1985 in Syracuse, historic capital of Magna Grecia, which is the modern day Sicily, Italy. Influenced by the rich history and culture of Italy, Flaminia has developed a passion for art and fashion since young.
After she graduated from The Academy of Fine Arts in Florence in 2009, she studied jewelry design art from former designers of great fashion houses, including Bulgari, at the Politecnico University in Milan in 2011. Launched in 2012, her first collection "ChicMusik" was a huge success in Milan. The "ChicMusik" collection featured iconic earrings with original 80's Vinyl records. Known for her originality and creativity, Flaminia rose to prominence as a highly talented young designer in Milan and collaborated with many prominent fashion magazines (Glamor, Elle, Diego Dalla Palma). She was nominated by Elle as the young Italian Talent of Design. 

In 2015, Flaminia moved to Rome, the eternal city. Inspired by the world's art capital, Flaminia created the FQD jewels, minimalistic jewelry that focus on exquisite details, quality, style and functionality. Each piece of jewelry is designed and hand crafted by Flaminia and tells a story. Since its launch, the FQD collections hit the pages of British Vogue, GQ, Factice Magazine and Traveller UK. The FQD collections were also featured in Italian movies and television series. In 2018, Flaminia received a patent for her Ear-Ring design, a simple yet bold innovation that redefined jewelry. In 2019, the Triagolo ring design of the FQD Geometry Collection was selected by the prestigious Artistar Jewel and displayed in Palazzo Bovara in Milan Fashion Week. (See News&Press In for our latest updates).
Flaminia hopes the FQD collections bring satisfaction to people who yearn for fashionable yet minimalistic jewelry pieces. As an established designer herself, Flaminia also provides bespoke jewelry services to private clients who want to create unique jewelry pieces for themselves or their loved ones that tell their own stories.
FQD collections are currently sold exclusively on the official e-commerce website www.flaminiaquattrocchidesign.com and select luxury hotels. For collaboration opportunities, please contact us.
Contact Me
For simple information or to make an appointment, fill out the form below and you will be contacted as soon as possible. For an immediate response, please call directly on +39 334 341 2844
info@flaminiaquattrocchidesign.com